Debolski, Debolski, & O'Connor is Michigan's premier choice for attorneys. Our lawyers stand out above the rest because we have a personal commitment to each and every client. For honest, dependable, and trustworthy legal counseling, contact an attorney at Debolski, Debolski, & O'Connor. We promise to work as hard as we possibly can to meet each and every one of your needs.
Meet our team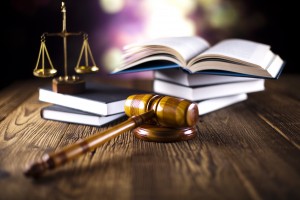 We are a full service law firm. Our legal services are cost-effective and we pride ourselves on our impeccable record and the fact that we will fight to get each and every one of our clients the absolute best results available.
Customer service & satisfaction - With our unwavering, results-driven approach to law, we promise to deliver our clients great results.
We collectively have over 40 years experience practicing law.
For the past four decades, we have worked ceaselessly to deliver great results to each and every one of our clients.
We are honest, loyal, and hardworking attorneys.
Debolski, Debolski, & O'Connor: a place where professionalism meets compassion.
We zealously defend our clients to get the results they deserve.
Client satisfaction is our number one priority. 
Affordable, trustworthy legal counseling.
Never any hidden costs or fees. Consultations are free.
What People are Saying About Us
Although you never hope to need an attorney; when you need one Debolski, Debolski, & O'Connor is the place to call. One of their attorneys met me promptly at the office and reassured me that he would be able to handle my current situation. This attorney was not only personable; but professional and trustworthy as well. He did not promise anything he might not be able to deliver and accurately painted a picture of what I could expect. When all was done, I can say that everything went as he had explained.
- Debbie 
More Client Testimonials